Super Slime Slasher Ultra
A little while ago Super Slime Slasher Ultra was shown at the Friendship Garden booth at Play NYC! While our team wasn't able to physically be there, we were super (slime) flattered (ultra) to be able to show there and hope that everyone who passed by liked our game!
We even got some pictures from the event that people sent to us! Check them out!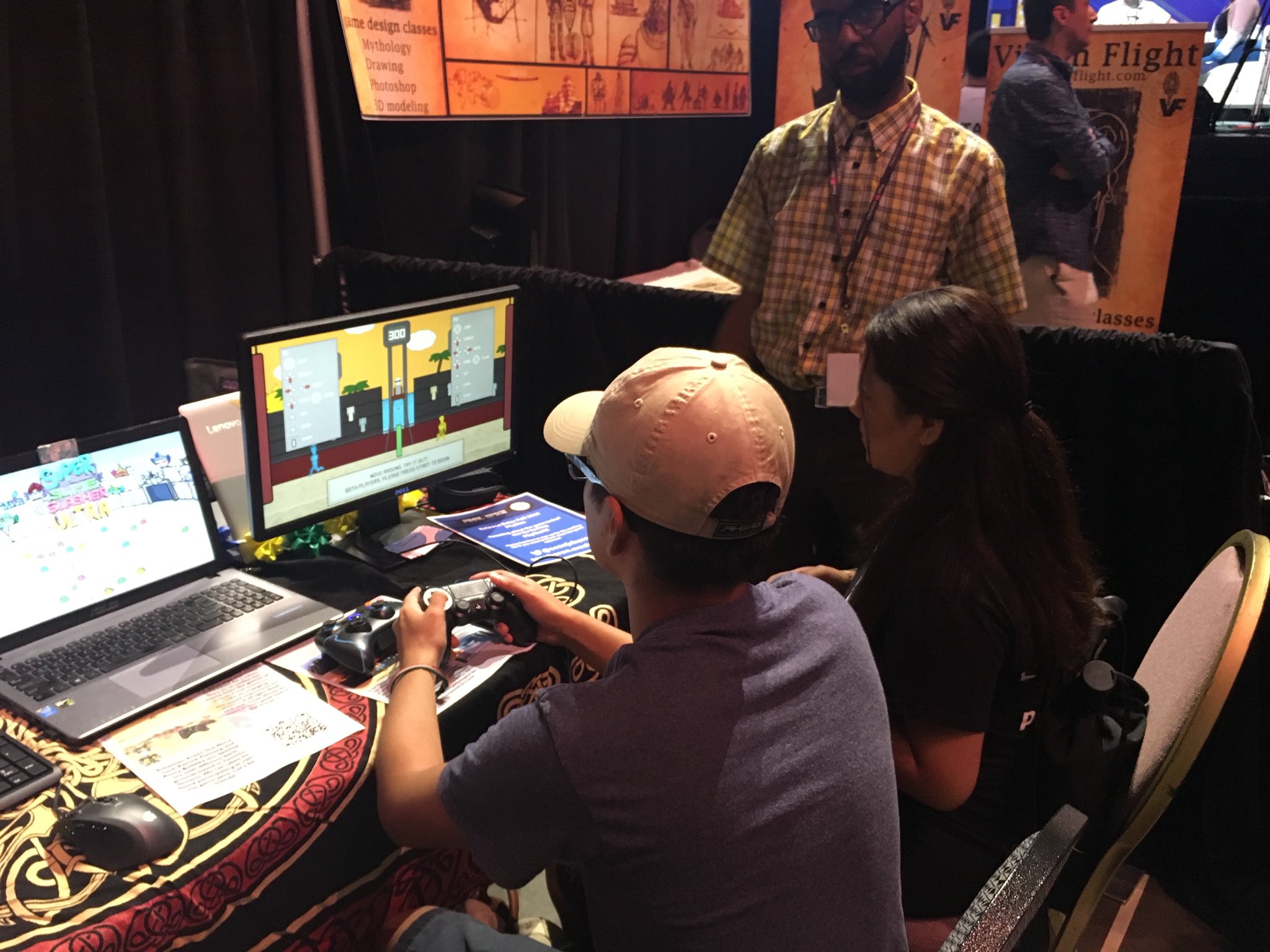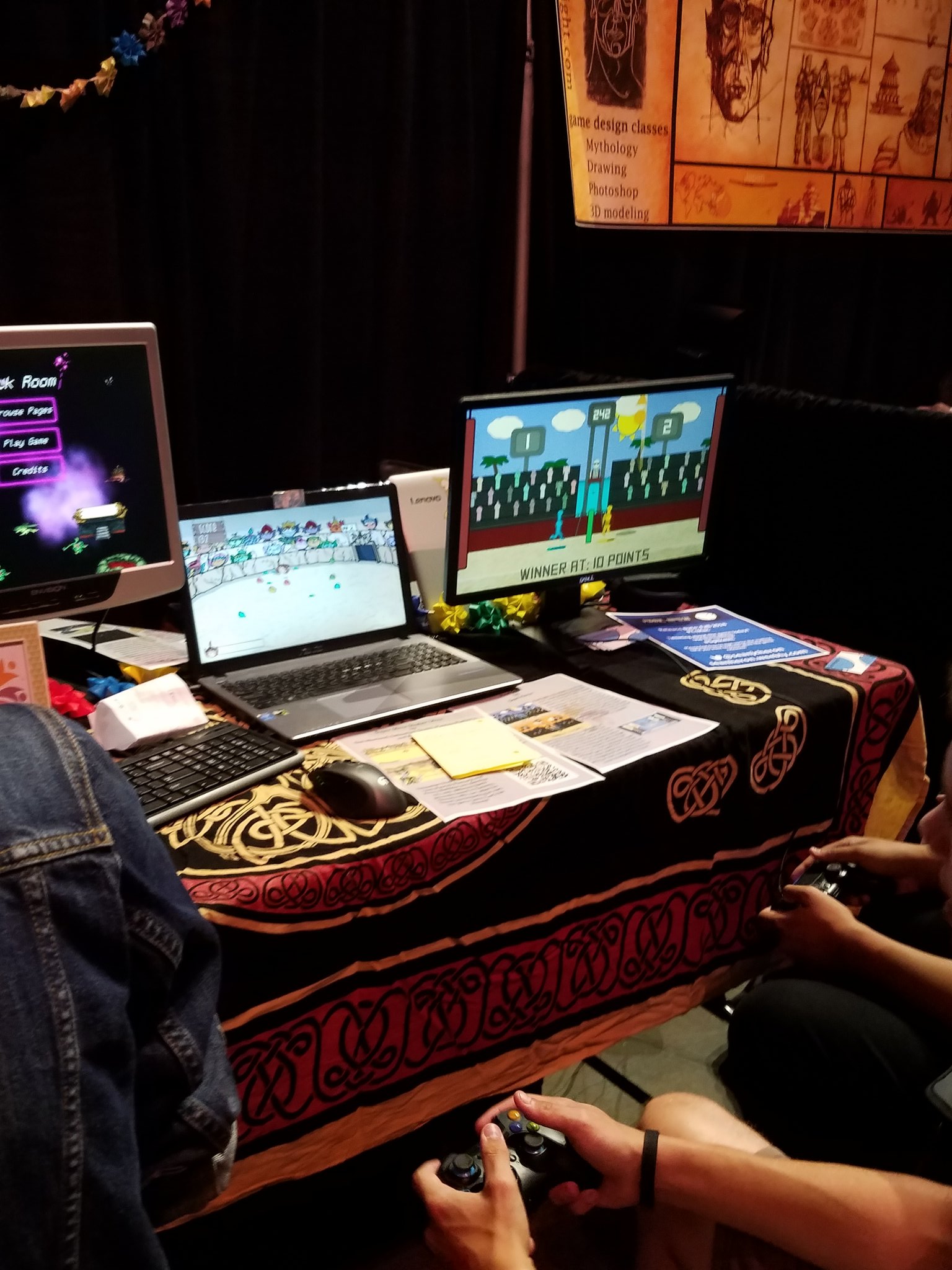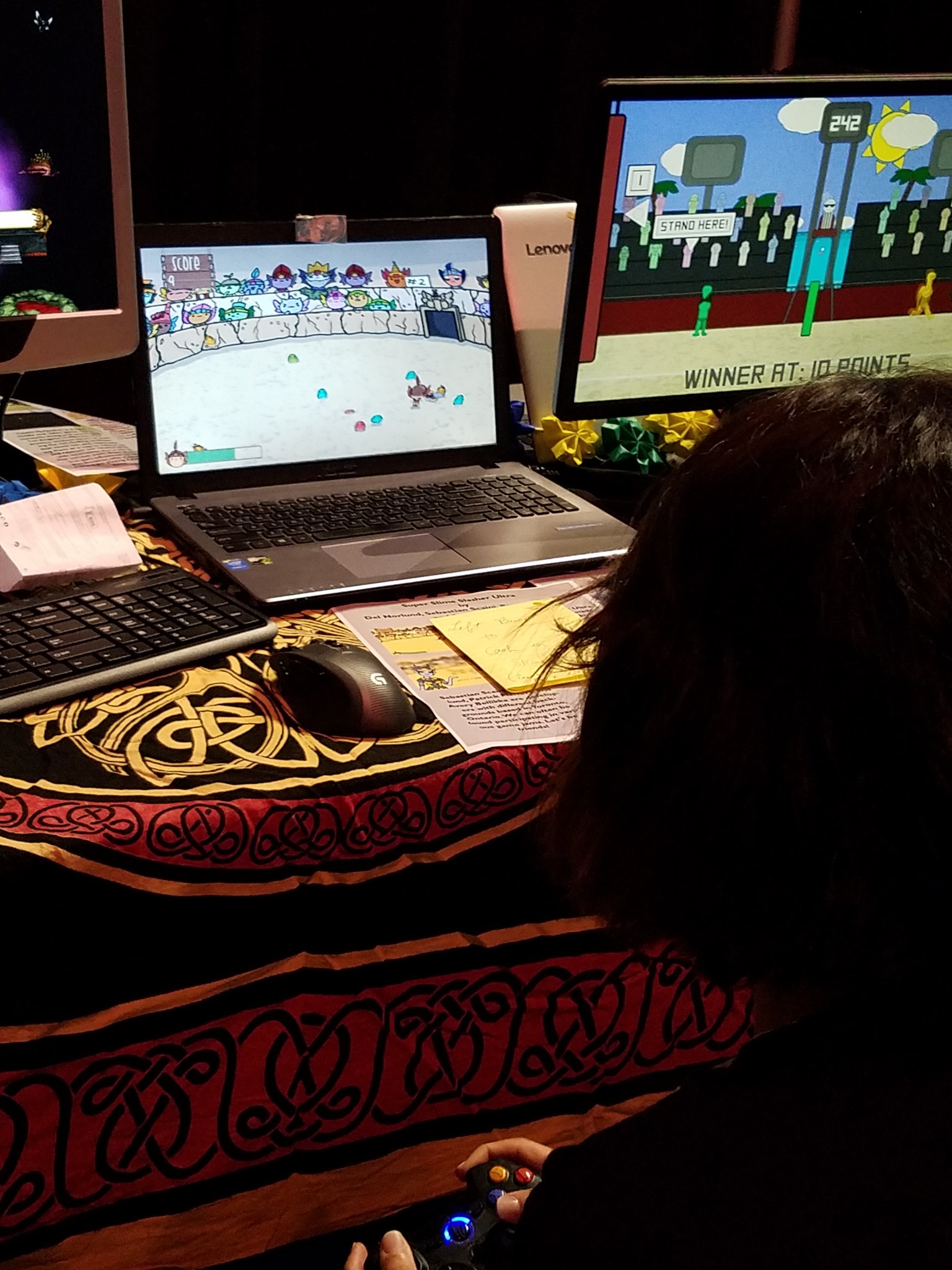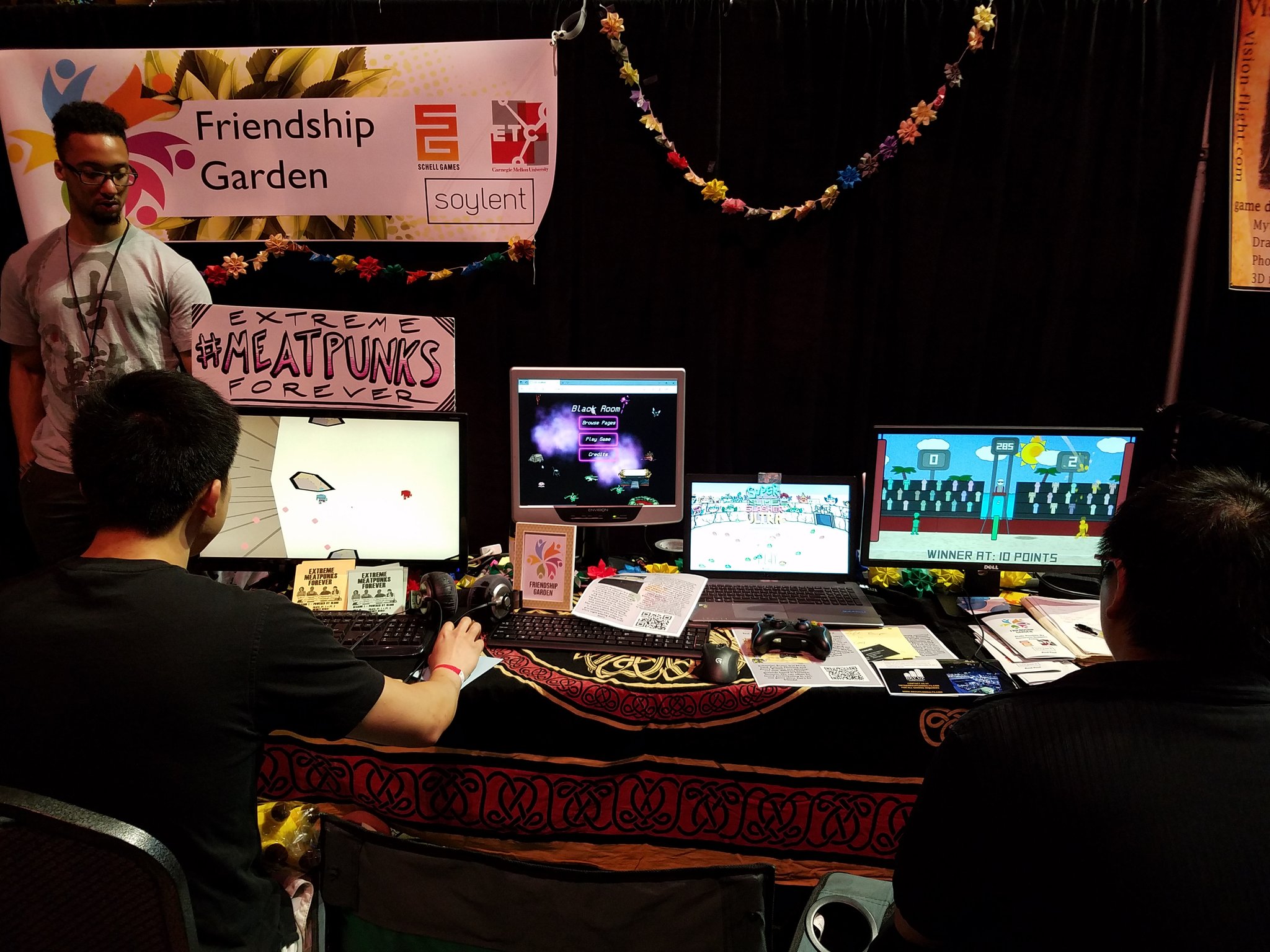 Get Super Slime Slasher Ultra