Hunk Hustler
Hey everyone!
Alakajam is officially over and the results are in! Check out how Hunk Hustler did: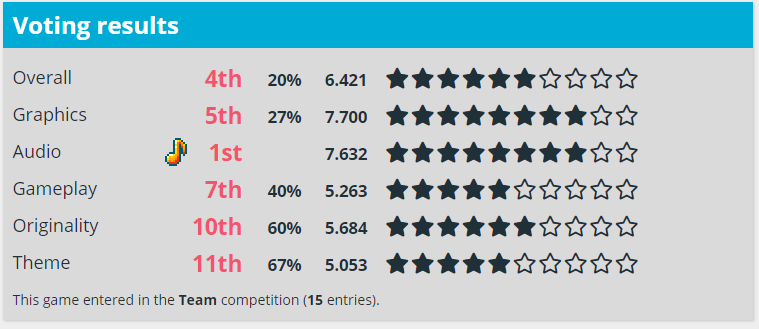 We did really good over all and even came first place for audio!
I want to thank everyone who played and rated Hunk Hustler because without you we never would have done this well! I also want to send a huge thanks to the team for the amazing job they did working on the game with me through a very busy weekend.
We've got a couple more suprise updates planned before Hunk Hustler is done, so stay tuned for more!